MALVERN LOCKSMITH NEAR ME
Nick Lonchar has been a Locksmith in Pennsylvania for nearly 30 years. From basic residential locksmithing needs (lock repair/lock change), emergency services (home lockouts/car lockouts/break-ins), alarm systems, to commercial locksmithing and residential high-security systems, master key solutions, Video Surveillance/CCTV and more. We can do it all.

CERTIFIED AND BONDED

In addition to nearly 30 years of experience in the locksmithing and security consulting industry, Nick Lonchar is a licensed and bonded locksmith, as well as a certified home inspector and licensed (Pennsylvania) private detective. These combined skills lend themselves to great locksmithing work, investigation after burglary and improved security systems solutions.
FREE PHONE AND E-MAIL ESTIMATES


Call (484) 955-0545 now for a free phone estimate. Also, feel free to fill out the contact form on the right for a prompt e-mail response.


SECURITY CONSULTATIONS AVAILABLE
Interested in securing your home, business or other property? As an experienced locksmith, home inspector and private detective, Nick Lonchar knows how to best keep you safe. If you have experienced break-ins or theft of any kind, our alarms, high security locking devices and effective system management can help you prevent future crimes.
VISIT US ON FACEBOOK | LIKE US ON YELP

SERVICES OFFERED:

MALVERN EMERGENCY LOCKSMITH
Lockouts (Auto and Home)
Emergency Repairs / Securing After Break-Ins

MALVERN RESIDENTIAL LOCKSMITH
Repair or Replace Locks
Re-keying existing locks to same key
Repair or Replace Doors

MALVERN COMMERCIAL LOCKSMITH
Corporate Security Systems
Surveillance/CCTV
Master Key Systems
REO Services / Property Management

MALVERN AUTO LOCKSMITH
Lockouts (w/ least damage)
Key duplicate

MALVERN MASTER KEY LOCKSMITH
Apartment Buildings Master Key
Office Buildings Master Key
Schools Master Key

MALVERN ALARM LOCKSMITH
Alarm System Installation
Alarm System Testing/Repair

HIGH SECURITY LOCKSMITH
Multi-Point Locking Devices
Pick-Proof and Pick Resistant Locks


CALL A MALVERN LOCKSMITH NOW

484-955-0545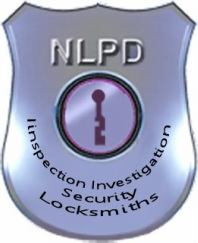 Malvern is a beautiful and historic American town, largely free from the troubles that plague larger cities. With a crime rate lower than the national average, Malvern seems like a pretty safe place. However, nowhere is immune to crime. When it comes to securing your home or business, NLPD Locksmith is here for you.

5 burglaries, 28 thefts, and 1 stolen car in 2012 year may not sound like much, but when you consider that Malvern's population is only 3,031, those numbers are scary. If you've lived up in the community for a few years, there's a good chance that you or someone you know has been a victim.

At NLPD Locksmith, our goal is to make Malvern as safe and secure as possible, to give residents peace of mind so that they can enjoy the tranquil lifestyle this area has to offer. Malvern is characterized by its openness to families, hospitality, and friendly faces. We don't want to see that spoiled.
With our extensive experience in security, NLPD Locksmith can provide homeowners, renters, and landlords with a range of residential locksmith services, including replacing locks, upgrading locks, and conducting assessments of lock integrity and effectiveness. Your home should be a haven, and we'll help make it one. For banks and government agencies, we also offer home inspections and lock changes for Real Estate Owned (REO) properties.

For business and commercial property owners, our commercial locksmith services include advanced security solutions and consultations designed to protect your investments and holdings from incursions of any kind. Often, businesses have unique security needs that differ from residential ones, and our versatility allows for an effective approach to every situation.

Additionally, NLPD Locksmith is proud to offer a full range of security consulting services, to identify vulnerable areas of your property, residence, or establishment, and provide professional suggestions on how to tighten security and minimize risk. Select your locks – call us now.
---
ALSO SERVING:
PAOLI LOCKSMITH | BERWYN LOCKSMITH | WEST CHESTER LOCKSMITH | EXTON LOCKSMITH | FRASER LOCKSMITH
EAST WHITELAND LOCKSMITH | CHARLESTOWN LOCKSMITH | CHESTER SPRINGS LOCKSMITH | NEWTOWN SQUARE LOCKSMITH
DOWNINGTOWN LOCKSMITH | MAIN LINE LOCKSMITH | WAYNE LOCKSMITH | KING OF PRUSSIA LOCKSMITH | DEVON LOCKSMITH

RADNOR LOCKSMITH | BRYN MAWR LOCKSMITH | ARDMORE LOCKSMITH | WYNNEWOOD LOCKSMITH | NARBERTH LOCKSMITH
WEST WHITELAND LOCKSMITH | YELLOW SPRINGS LOCKSMITH | VILLANOVA LOCKSMITH
SOME OF OUR SERVICES:
• Security Consultation & Assessment Locksmith
• Automotive and Vehicle Lockout service
• Residential Locks and Doors
• Commercial Locks, Doors, & Access Control
• Emergency Lock Outs & Repairs
• Master key system

Over 20 years of experience in the security industry!
For a Free Estimate call (484) 955-0545
Mention this site and get your Service call for only $35 instead of $70!